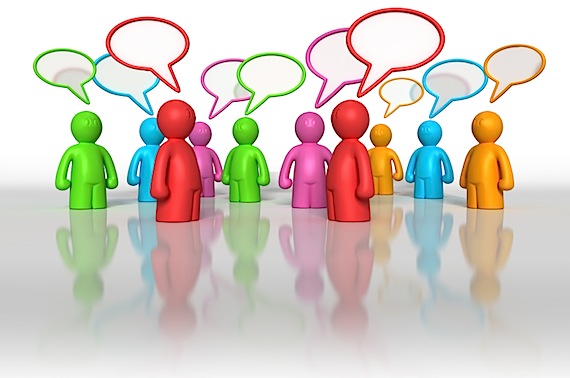 Turn Comments into Information
Confer contains features designed to bring consistency, integrity, and enjoyment to the comment and response management process. It helps discover issues raised by the public and turns this data into usable information, that can then be used to make better decisions, improve processes, and improve quality.
Intuitive & Robust
Confer is easy to use, yet extremely powerful! Its integrated work flow ensures items are allocated, processed, reviewed, and finalized. This allows your team to focus their time on what's important, and not on the minutia of tracking items throughout the life cycle of the project.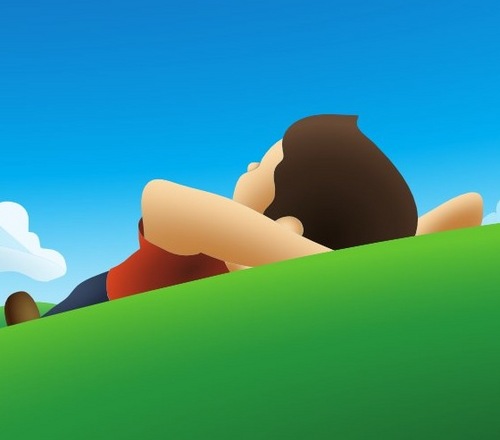 Convenient & Inexpensive
No need for servers or IT staff. You only need a computer with internet access. And since it's 100% web-based, your team can be geographically disperse and still operate like a team. Our application is available 24/7/365; whether you're at home, work, or on the road.
---
Features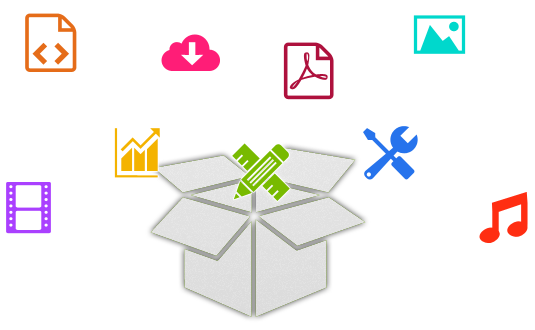 100% web-based. Accessible from anywhere at any time.
Manage multiple projects at the same time
Top-notch security built-in
Easy to use and understand
Unlimited users, comments, and disk space
Integrated work flow, reducing much of the burden of managing a comment and response project
On-line comment identification and mark-up
Issue development and management
Encapsulates "best practices" and implements the idea of DRY (don't repeat yourself)
Issues get routed to the appropriate subject matter experts for responses
Response and Review processes built-in
Response publishing module - including generating document and mailing labels; even email responses!
Extensive reporting, graphs and charts; generated from real-time project data
Export some or all of your data, at any time, into a convenient Excel workbook
Email alerts sent automatically to the appropriate team members when an item has been assigned to them
Comment capture website. Either in a pop-up form, or a skinned form to look like your project site. A huge time and money saver!
Internationalized. What does that mean? Confer can be used in many different countries and languages... flawlessly. This means titles, labels, and other text will show up in the appropriate language, and dates and numbers will be formatted correctly. Our application works, whether you are in the United States, Germany, France, or just about anywhere else.
... and so much more!
Workflow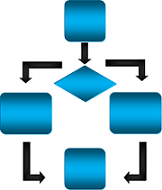 A tightly integrated workflow is built into the application to ensure all items get properly assigned, reviewed, and responded. This frees your team up to focus on what's truly important, not wasting time performing mundane tasks.
Priced to be Affordable
Our pricing is ridiculously low. Especially when you take into account the quality and time savings Confer will bring to your project, and the valuable information mined from the comments and feedback. Once you've used our comment management system on your next public involvement or public participation project, we know you'll agree!
---
Project Highlights
City of Cupertino, California / Apple Campus 2 - EIS
This project is the redevelopment of approximately 176-acres in Cupertino California into a new headquarters campus for Apple, Inc. that will seat 15,000 employees. The project site comprises buildings with office and research and development uses which would be replaced as part of the proposed project. The campus would be self-contained and would include office, research and development space, parking, employee amenities, and a central utility plant. In addition, a segment of Pruneridge Avenue would be vacated by the City to allow for the development of a unified and secure campus. As part of the project, Apple would also undertake changes to local roadways in the vicinity of the site. The project would result in the demolition of all structures within the project site (consisting of approximately 2,657,000 square feet of building space) and the ultimate construction of 3,420,000 square feet of office, research, and development uses; 245,000 square feet of auditorium, fitness center, and Valet Parking Reception uses; 92,000 square feet of utility plants; and parking and ancillary buildings (such as security receptions and landscape maintenance buildings).
Yellowstone National Park - Winter Use EIS
The Winter Use EIS evaluated eight alternatives, and identifies the Preferred Alternative as Alternative 8, a one-year plan to allow over-snow vehicle use in the park for the winter, at the same levels (up to 318 commercially guided, best available technology snowmobiles and 78 commercially guided snow coaches per day) that were allowed under the interim regulation in place.
Idaho National Laboratory - High Level Waste EIS
The High Level Waste EIS analyzed the potential environmental consequences of alternatives for managing high-level waste (HLW) calcine, mixed transuranic waste/sodium bearing waste (SBW) and newly generated liquid waste at the Idaho National Engineering and Environmental Laboratory (INEEL) in liquid and solid forms. This EIS also analyzes alternatives for the final disposition of HLW management facilities at the INEEL after their missions are completed.
Florida East Coast Railway Corridor - Alternatives Analysis
This project consisted of restoring intercity passenger rail service along nearly 350 miles of Florida's east coast between Jacksonville and Miami via the existing Florida East Coast (FEC) railway, a connector track (cross-over) to the existing South Florida Rail Corridor (SFRC) in either West Palm Beach via the Northwood crossover or Miami via the 71 st Street crossover, and a small portion of the existing SFRC in and around Miami, depending on which crossover is used. The northern terminus would be the existing Jacksonville Amtrak station, with an ultimate terminus at the future Jacksonville Regional Transportation Center (JRTC). The southern terminus would be at the Mami Central Station (MCS), which is a part of the Miami Intermodal Center (MIC) project. The proposed passenger service would consist of two southbound and two northbound trains per day, with a total trip time between Jacksonville and Miami of less than seven hours. As a program of rail improvements, the project would use a phased approach to developing intercity passenger rail service.
---
We're here to help you!
From private industry to local, state, and federal government, public involvement and public participation are essential for communication. Whether your next public involvement project is for a large nationwide environmental impact statement (EIS) or for a product or service available from the private industry, Confer can help ensure success.